What do you get the person that has everything? A billboard, according to the celebrity significant others shelling out for massive public displays of affection. 
Kylie Jenner recently bought her boyfriend and father of her child, rapper Travis Scott, a black and white billboard for his upcoming 28th birthday on April 30. 
"Happy birthday daddy," the billboard read. "Love Mommy & Stormi XO."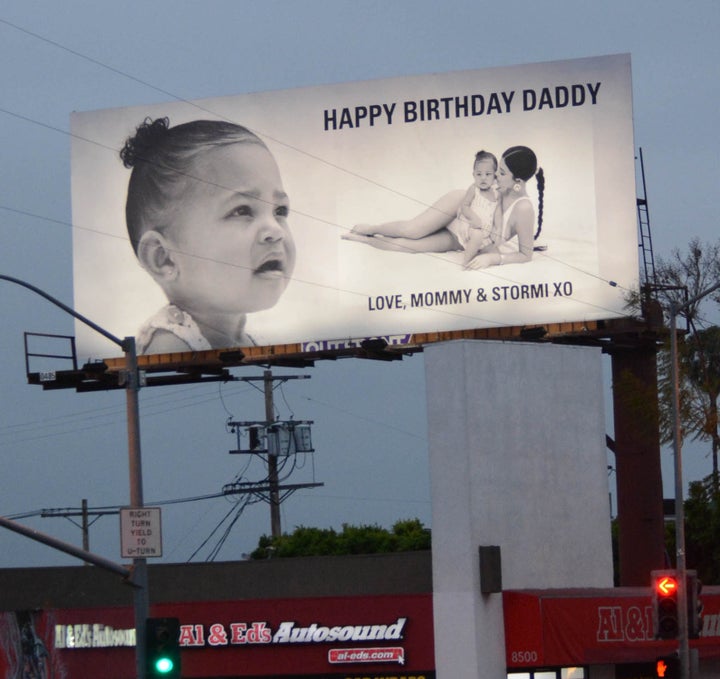 Alexis Ohanian, the co-founder of Reddit and husband of tennis great Serena Williams, bought his wife "welcome back" billboards in 2018 when she competed in her first official tennis tournament after giving birth to their daughter, Olympia. 
The billboards lined the road on the way to the BNP Paribas Open at Indian Wells in California.
"These just went up on alongside I-10 into Palm Springs. @OlympiaOhanian & I wanted to welcome her back to tennis. Designed them myself, with some help from Jr," Ohanian wrote on social media. 
Williams was overwhelmed by the love, writing back, "Literally am crying. This is so sweet. I love you."